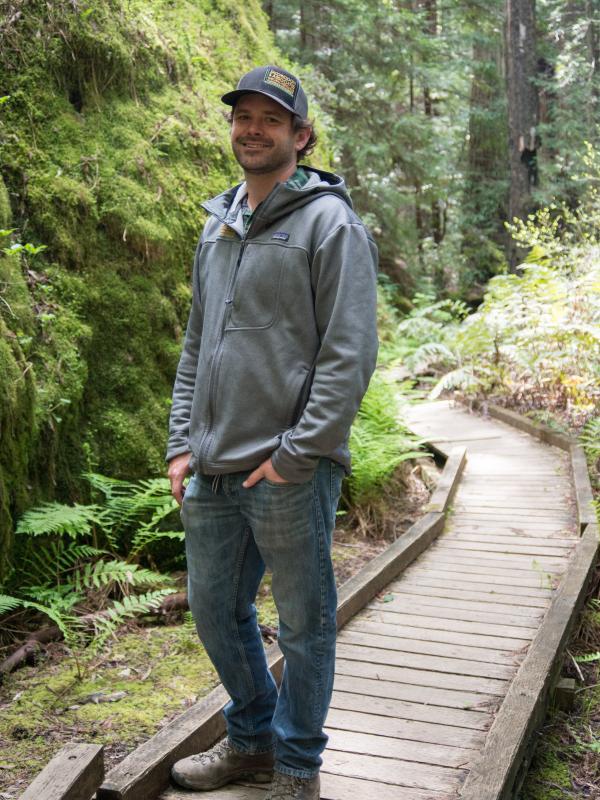 ---
Being a third-generation forester, Sam has been immersed in the natural resources and timber industries for his entire life. Sam began his career in natural resources while in high school; during the summers he would spend his time cruising and marking timber and assisting with timber harvest plan layout.
After high school, Sam attended Northern Arizona University to study Forestry. During this time, he worked as a whitewater river guide throughout the four-corners region where he discovered a passion for hydrology and river morphology. Sam knew he wanted to return to Northern California, and eventually transferred to Humboldt State University to complete his Forestry degree.
While at Humboldt State, Sam would spend his breaks working in the field throughout the North Coast. He was a two-time recipient of the Jere Melo Memorial Scholarship and received his Bachelor of Science degree in Forestry in 2014.
Since graduating from Humboldt State, Sam continued to work for J&A and has helped grow the company from a staff of four to more than twenty. He has contributed to projects in all departments of the company, and currently oversees the operations of the Water Quality department. Sam has a strong understanding of all aspects of ecology and natural resources, but has grown to specialize in hydrologic restoration, and local/state cannabis cultivation policy and licensing.
---
Registration/Professional Organizations:
Registered Professional Forester (RPF) #3125
Certified Professional in Erosion and Sediment Control (CPESC) #9666
Certified Erosion, Sediment and Stormwater Inspector (CESSWI) #5431
Qualified SWPPP Developer (QSD) and Qualified SWPPP Practitioner (QSP) #27752
---
You can contact Sam at (707) 485-5544 ext 102 or by email at [email protected]