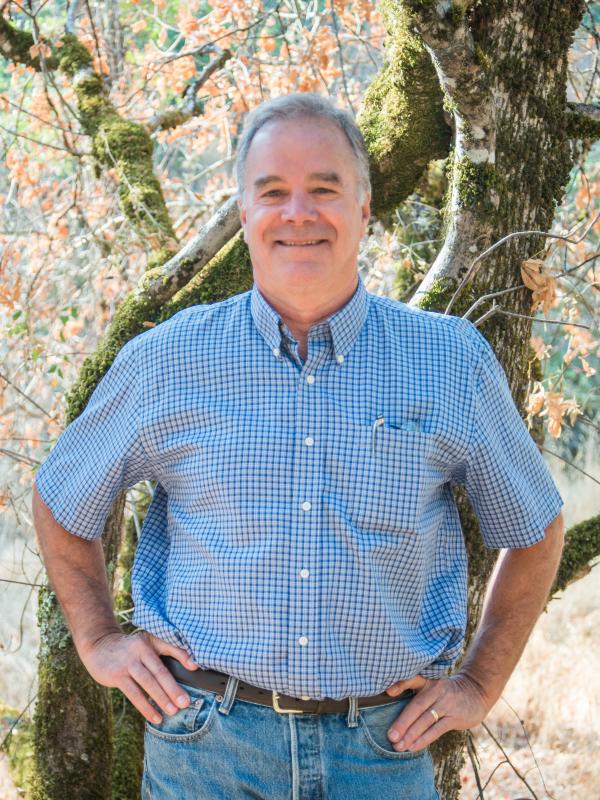 As a California Registered Professional Forester (RPF) Randy has been involved with the management and protection of forestlands as a resource and land manager for over 30 years.  As President, he is the manager of over 10,000 acres of private non-industrial forestland throughout Mendocino, Sonoma, Lake, and Napa Counties.
With an extensive background in forestland management and timber harvesting, his major fields of emphasis include forest resource planning and management, timberland appraisal, and land use planning and development.  Principal projects completed over the course of nearly two decades have included the writing and administration of long term forest management plans, timber inventory appraisal and analysis, and sustained yield planning and management. Randy has also gained considerable experience in the development of timberland conversion applications and plans, mitigated negative declarations, and feasibility studies for wineries and individuals, for vineyard location and design. 
Prior to establishing Jacobszoon and Associates, Randy worked as an Area Forester for a large timberland owner where he designed and administered the forest planning and management of a 24,000 acre timber tract. Duties also included the designing, monitoring, and development of mitigations for stream, wildlife, and watershed restoration projects.
Immediately out of college, Randy started a small logging company based in Fort Bragg, California.  During the 10 years as a timber operator, principal projects included the design of road systems, tractor yarding operations and cable yarding systems. The company also operated a mobile sawmill, manufacturing custom lumber for small landowners and supervised the planting of over 100,000 conifer seedlings each year.
Randy holds a Bachelor of Arts in Physical Geography from California State University, Chico and a Bachelor of Science in Forest Economics from Humboldt State University.
---
Registration/Professional Organizations:
Registered Professional Forester (RPF) #2498
Association of Consulting Foresters, California Chapter President 2006
California Licensed Forester Association
Redwood Regional Logging Conference- President 2008
---
You can contact Randy at (707) 485-5544 ext 101 or by email at [email protected]